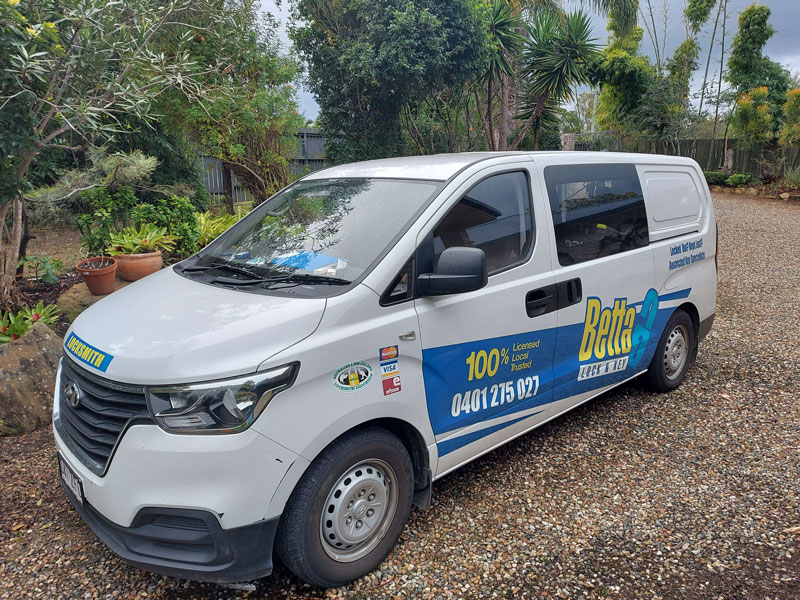 Licensed Locksmith – Lock Change Near Logan
100% Serious About Your Security – Your Local Trusted & Licensed Locksmiths in Logan
We fit, repair, replace and source all types of locks and locking products for offices, shops, industrial premises, residential and private homes. We work closely with housing associations, local councils, block managers, estate owners, landlords, private home owners and tenants in both Logan commercial and domestic properties.
100% Licenced and Trusted, with over 15 years experience servicing – Lock Change near Logan suburbs.
Call 0401 275 027
Key Cutting
We provide key cutting in Logan and can duplicate all keys and fobs. Call us and we can supply a free quote. We also offer key duplication, collection and delivery services.
Burglary Repairs
Our burglary and break in repairs include removing damaged wood, supplying replacement timber and ensuring all structural issues are fixed. We can also install new locks if necessary.
Emergency Lock Outs
We're on hand for your emergency lock outs. Whether you've lost your keys, broken them, or left them in the office, we can help you get back in your home with no or little damage.
Lock Fitting
We can advise on and install locks for every application, from adding additional locks to your home or garage, or opening locks you have lost the key for.
Lock Repairs
Should your lock need fixing, we provide a full repair service, with no need to buy a new lock. Simply contact our team who will be able to advise on repairs.
Key Fobs
When it comes to key fob entry, whether you need new key fobs, additional key fobs, or re-pairing key fobs, our team can provide a full service.
licensed by the appropriate state government body, have passed at the very least a criminal history check. Currently in Queensland, licensing is also conditional on locksmiths having submitted fingerprints to state police.
LEARN MORE
such as the Australian & New Zealand Locksmiths Association, insist on their members meeting minimum standards in terms of both trade qualifications as well as ethics and general business practice.
LEARN MORE
No Obligation Estimate or Quote.
Local Locksmith – Lock Change Services Near Logan
Our services include fitting all types of alarms, window locks, door closers, door entry systems as well as burglary repairs and of course key cutting. We also sell all makes of locks and locking products and offer a full list of workshop services. Just call to see if we do what you need.
100% local
100% licensed
100% trusted
24 hours a day emergency locksmith service, Affordable prices, Free Quotes/Estimates, Prompt, Professional & Friendly (so our customers keep saying).
Lock changing (rekeying).
24-hour emergency – locked out, keys lost or stolen.
Keyless entry locks – card access, keypad, touchpad.
High security locks.
Restricted key systems.
Master key systems.
Lock installation and/or repair – deadlocks, knobs, levers.
Safes unlocked, safe keys, combinations retrieved.
Free estimate/quote
Major credit cards accepted
100% Licenced and Trusted, with over 15 years experience servicing Logan and Beaudesert suburbs
Read more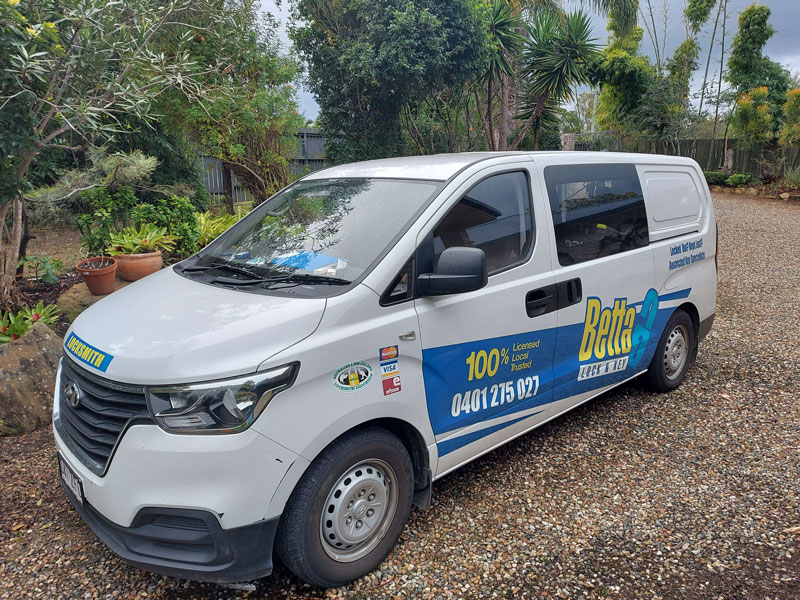 Our mobile emergency locksmiths cover all the Logan and Scenic Rim areas:
Jimboomba, Flagstone, Beaudesert, Kooralbyn, Canungra, Tamborine/Mt Tamborine, Yarrabilba, Logan Village, South Maclean, North Maclean, Park Ridge, Browns Plains, Greenbank and surrounding suburbs
Lock outs and key cutting
Whether you require a lock fitting, repair or a key cutting service, we offer a number of solutions, which we aim to deliver to the highest standard. For more information or a quote, contact us today!
Lock Solutions & Installations for Commercial & Residential – Lock Change Near Logan
Keyless entry & digital keypad locks
Restricted key systems
Garage remotes & programming
Sliding glass door locks & keys
Security screen door locks & keys
Sliding door tracks, rollers & carriages
Safe locks, keys & combinations
Energex locks & keys
High-security padlocks & keys
Window locks/patio bolts & keys
Vending machine locks & keys
100% Licenced and Trusted, with over 15 years experience servicing Logan and Beaudesert suburbs
Call 0401 275 027
Locked out
Security screen door locks & keys
Keys lost or stolen
Sliding glass door locks & keys
Locks changed (rekeyed)
Sliding glass door & screen door rollers
Deadbolts installed
Door closers (screen doors & others)
Roller door locks & keys
Window locks, patio bolts
Garage remotes
Mailbox locks & keys
Energex locks & keys
Padlocks, all sizes, any number keyed alike
Locks changed (rekeyed)
Replacement locks & lever handles
Property managers
Panic exit devices
Eviction, mortgagee repossession
Locking bolts fitted (glass/aluminium doors)
30 day accounts available
Filing cabinet locks & keys
Restricted and/or master key systems
Door closers – all grades
Electronic locking/access control
Energex locks & keys, Fire Dept (003) locks & keys
Padlock extended shackles
Monoblock heavy duty padlock
Case hardened chain.
Commercial grade locks and other hardware, fire rated where applicable.
Commercial Security Improvement Options
Locking bolts – typically used on glass/aluminium doors for added resistance to attack.
Latchguards – these are used on commercial doors that open outwards, with the aim of resisting attack around the latching area of the lock.
The strong, stainless steel plate makes it difficult to pry that part of the door edge with screwdrivers etc.
Energex padlock – Keep your gates secure with your own individual key, while Energex personnel have a master key to gain access.
An optional padlock clasp (illustrated beside the padlock) is available to achieve a more secure and professional finish.
Other locks including knobs and levers can also be keyed to the Energex restricted key system.
Fire Dept padlocks & keys (Qld Fire Dept) – Other locks (knobs, levers etc) can also be keyed to the 003 Fire dept key – gates and other areas needing fire personnel access.
Restricted keys – While not automatically required for every business, they are particularly practical for the purposes of accounting for every key in circulation as well as avoiding unauthorized copies being acquired by staff or anyone else. Every key has a unique sequential identity.
Manufacturers' patents, agreements between locksmiths and suppliers combined with strict control over the distribution of restricted keys ensures confidence and peace of mind simply not available with standard keys.
This is precisely why restricted key systems are favoured by schools, large warehouses and other businesses, and of course both private and public institutions.
An added, common feature is a master key structure built into the restricted key system. In other words, a hierarchy of key levels can allow access and restrict access to various doors in whatever manner you deem appropriate.
Residential Security Improvement Options
Door wrap (damage plate) – stainless steel plate that surrounds the edge and latching area on a door, particularly useful following jimmying and damage on that part of the door.
It can spare the cost of replacing the entire door, while concealing the damage (possibly a split door edge) as well as strengthening the door at that point.
Patio bolt – used on a sliding glass door to add considerable strength and resistance to outside attack.
These are fitted to the inside top, trailing edge of a sliding door, with the key lockable bolt passing into the door header above. Also used on French doors, securing the inactive door panel.
Roller door anchor – fitted as illustrated to the inside (or at times outside) of a roller door.
Secured with a padlock, the hinged plate folds down to the floor when not in use, avoiding any trip hazard.
Keysafe – used to contain a spare key rather than hiding a key under mats, pots or other insecure places.
Also used by sporting clubs, institutions and others, they are inexpensive and quickly fastened to a firm, solid surface like a concealed wall, post etc.
Garage remotes – all popular makes & models in both handheld and wall mounted form.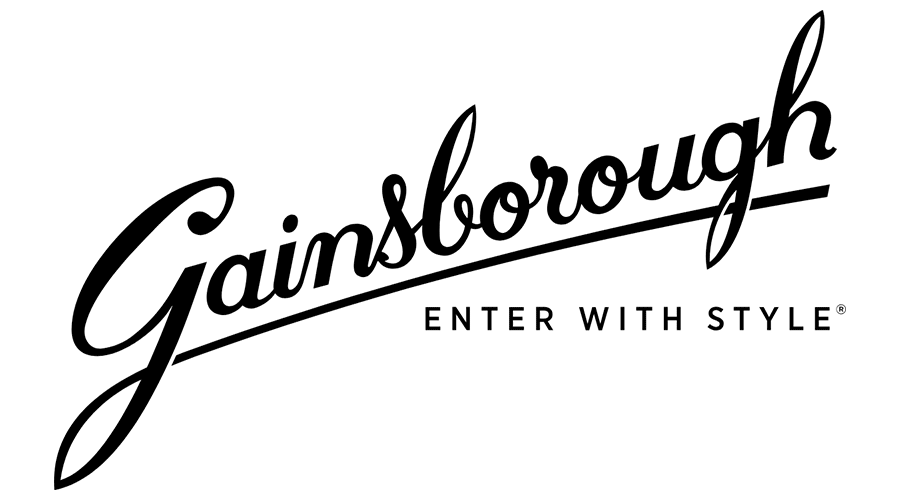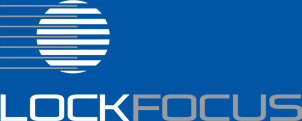 What Customers Say About Us
"We deal regularly with Dennis from Betta Lock & Key as well as recommending him to our tenants. He provides prompt, quality work at very reasonable prices. Great to deal with someone who has good old-fashioned values…Thanks Dennis."
Seb Sorbello
Olleys Orange Shopping Centre, North Maclean


"Dennis from Betta Lock & Key has been working with Professionals Jimboomba for over 10 years. He has a professional and courteous manner, always efficient and reliable. Staff at Professionals have a high regard for Dennis' extensive knowledge of the locksmith industry. If you should need a locksmith, we highly recommend Betta Lock & Key"

Professionals staff Jimboomba


"We have used Betta Lock & Key for over 4 years at Jimboomba Central and they provide a very professional and reliable service. Dennis takes the time to understand and explain each job and when needed provides progress reports, with all work being done to a high standard and priced competitively. We would highly recommend Betta Lock & Key."
Liz Huig
Centre Manager, Jimboomba Central


Remember to lock gates when and where practical
Another simple and effective way to deter thieves where your property has a gate and driveway entrance – common on larger properties that criminals are known to simply drive into, often unnoticed without concern to neighbours.
100% Licenced and Trusted, with over 15 years experience servicing Logan and Beaudesert suburbs
Energex Access to Read Meter
If you're worried about Energex getting access to read your electricity meter, we have padlocks that you can use with your own individual Energex keys. They are keyed to the Energex master key as well, allowing your meter to be read, while keeping unauthorized people out.
At Betta Lock & Key we specialize in restricted and master key systems, lock changing (rekeying), electronic locking systems as well as security screen door locks and all other residential and commercial security – schools, shops, property managers, and more.
Call or Email for a Quote
Call today for a free estimate or quote and we'll guarantee competitive costs and quality service work with an unwavering focus on your safety and security. It's a promise we keep, with customers in Jimboomba, Beaudesert, and surrounding areas saying that we consistently surpass their expectations.
Practical guide to keep your property safe from intruders:
When leaving the premises unattended, ensure all doors, windows, garage, etc are secure and locked.
If you have alarms, turn them on.
Ensure rooms with expensive equipment, such as computers, electronic equipment, and other valuables are kept screened from passing observers.
Do not broadcast your absence on social media, messaging, or leaving notes.
If you are going to be absent for an extended period, arrange for a trusted person to check for flyers, mail, courier deliveries, etc, so they do not accumulate at your gate.
If you have a trusted neighbour, come to an arrangement to watch out for each other's property and security.
Betta Lock & Key are serious about your security, we have been in business for over 15 years as licensed  locksmiths in Queensland, with satisfied clients throughout the Logan, Beaudesert, and surrounding suburbs. We are here to help you.
100% Licenced and Trusted, with over 15 years experience servicing Logan and Beaudesert suburbs
Call 0401 275 027
Some everyday and practical security approaches are:
These are merely a few ideas concerning home security and by no means a comprehensive checklist. Make a habit of using the security measures you have available – screen door locks, deadbolts, window locks, alarm, sensor lights, gate locks, and any others.
Keep doors and windows locked when and where appropriate. It sounds too simple, but this simple oversight is all too often the direct cause of opportunistic theft and prevents or at least limits a burglar's opportunity.
Remain conscious of what can present a security weakness. This can be in any number of forms such as a stranger knocking on the door and posing to be in distress.
If you have a vehicle parked outside (particularly while you are away), the house can be entered if an intruder sees a garage remote on the visor and breaks the glass to get it. A common way of temporarily preventing automatic garage door access is to simply turn the opener off at the switch next to it.
Where you have double timber doors, check that the bolts on the inactive side (that side usually left bolted), are secure enough to resist a typical forced entry. The bolts should be strong, good quality bolts as well as going far enough into the floor and door header to be secure.
If you are going away tell only those who need to know. That automatically excludes social media, phone messages as well as notes stuck to the door.
Likewise, don't discuss having a safe or valuables with anyone, and don't leave keys in locks if that can be avoided. Keys and remotes should be equally important to cash or any other valuables.
This is truly the simplest and most straightforward advice you can get. Failing to do so can ultimately make a burglar's job simple. We are happy to discuss any concerns you might have, together with options and solutions available to you.
100% Licenced and Trusted, with over 15 years experience servicing Logan and Beaudesert suburbs
No Obligation Estimate or Quote.
How quickly can you fix my problem?
Betta Lock has an emergency response time of 30-90 minutes, where possible, and for non-emergency problems within the same day.
Can you gain access without needing to replace the lock?
Betta Lock will always prioritise non-destructive entry to gain access to your property, and as experts, we can normally bypass locks to get you in as quick as possible, thus saving you the cost of a new lock, however if the old lock is damaged, it may be necessary to replace the lock.
How Many Keys will Come with a Replacement Lock?
Normally 2 – 3 keys are provided with every new lock. We can supply extra keys as needed.
All locks can be keyed to match other locks in your premises if needed, thus reducing the number of keys required.
Do I need a Locksmith to Change Locks?
It's always a risk to do something you are not specialised in, as it can cost you more in the long run, and could invalidate your home insurance.
Betta Locks are Licensed Locksmiths. We are also a member of Australia & New Zealand Locksmiths Association.
You can be assured your work will be carried out by Betta Locks, in a secure and professional manner.
How do I choose a locksmith?
First and foremost, you should always choose a local Licensed Locksmith, and always ask to see their license to ensure they are who they say they are.
Should I change locks after purchasing another building or home?
Yes, it is highly recommended that you change locks to your new home or business premises as soon as possible. Most people are honest, but you have no control or knowledge of those who may hold master keys, or keys to various areas of the property.
There are many cases of unregistered people passing themselves off as qualified locksmiths, and thus gaining or selling access to your premises to third parties.